Industrial leader of tube mill machinery manufacturing in China
In-depth knowledges of the latest tube & pipe making technologies
Over 20 years engineering experience in ERW tube mill machinery
Upmost flexibility to tailor our solutions to meet the customer's needs
Commitment to the cost-optimal full range of postsale services
Worldwide success references across over 40 countries
Always uphold the highest standards of integrity
SRET Equipment Co., Ltd was founded in Shenyang, Liaoning province, China, in the year of 1989, by 5 university senior professors, with a original mindset of being a industrial pioneer of China's tube mill machine manufacturing. For the past 30 years, SRET Equipment has remained the industrial leadership with continuous innovation and quality improvement. Today, SRET Equipment designs, engineers, manufactures, and supplies a full range of ERW tube mill machinery that satisfies your variety of application needs.
3 decades of experience and expertise distinguish SRET Equipment from the other competitors. A highly qualified engineering team and experienced production team assure that exactly the equipment desired is delivered to the customer. Our pipe & tube mill machinery promise the top quality performance and production of high grade tubes. Everyday, we work hard to meet the rigorous engineering and design expectations that the clients come to value.
Philosophy
Every client is unique, every solution is different. Assuring a complete customer satisfaction is set to be the first priority at SRET Equipment. To this end, it always distills down to a single word: Trust. SRET Equipment upholds the highest standards of INTEGRITY at all times.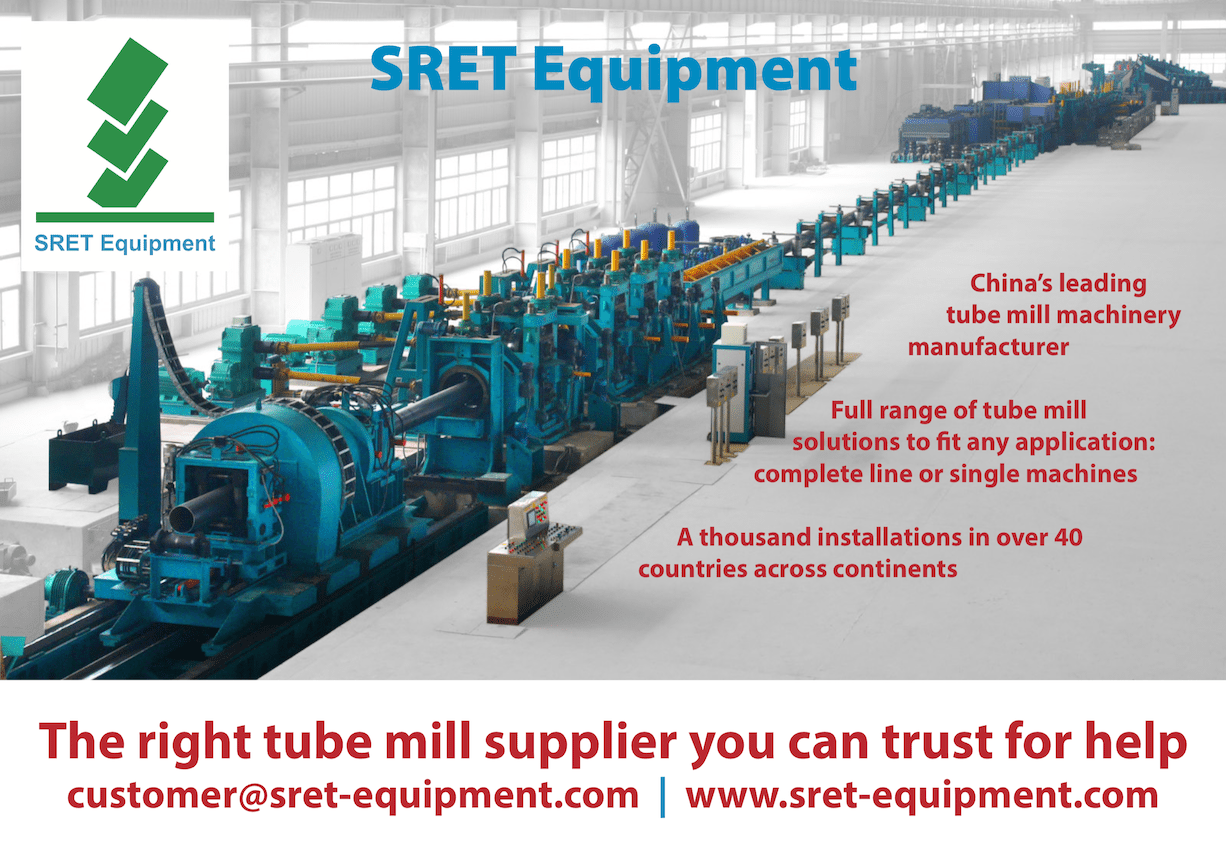 Success Stories & Reference
Whether one machine or entire tube mill line, SRET Equipment is the right supplier you may trust for help. Our goal is to provide pipe & tube manufacturer with technologies and solutions to achieve ultimate product quality, reduced operation expenses, and subsequent competitiveness. SRET Equipment is proud of its extensive know-how of ERW tube & pipe manufacturing industry, which comes from its hand-on experience on designing, engineering, and commissioning of hundreds of pipe & tube mill equipments or complete lines for customers from over 40 countries across continents.
We have served more than 40 countries across the world