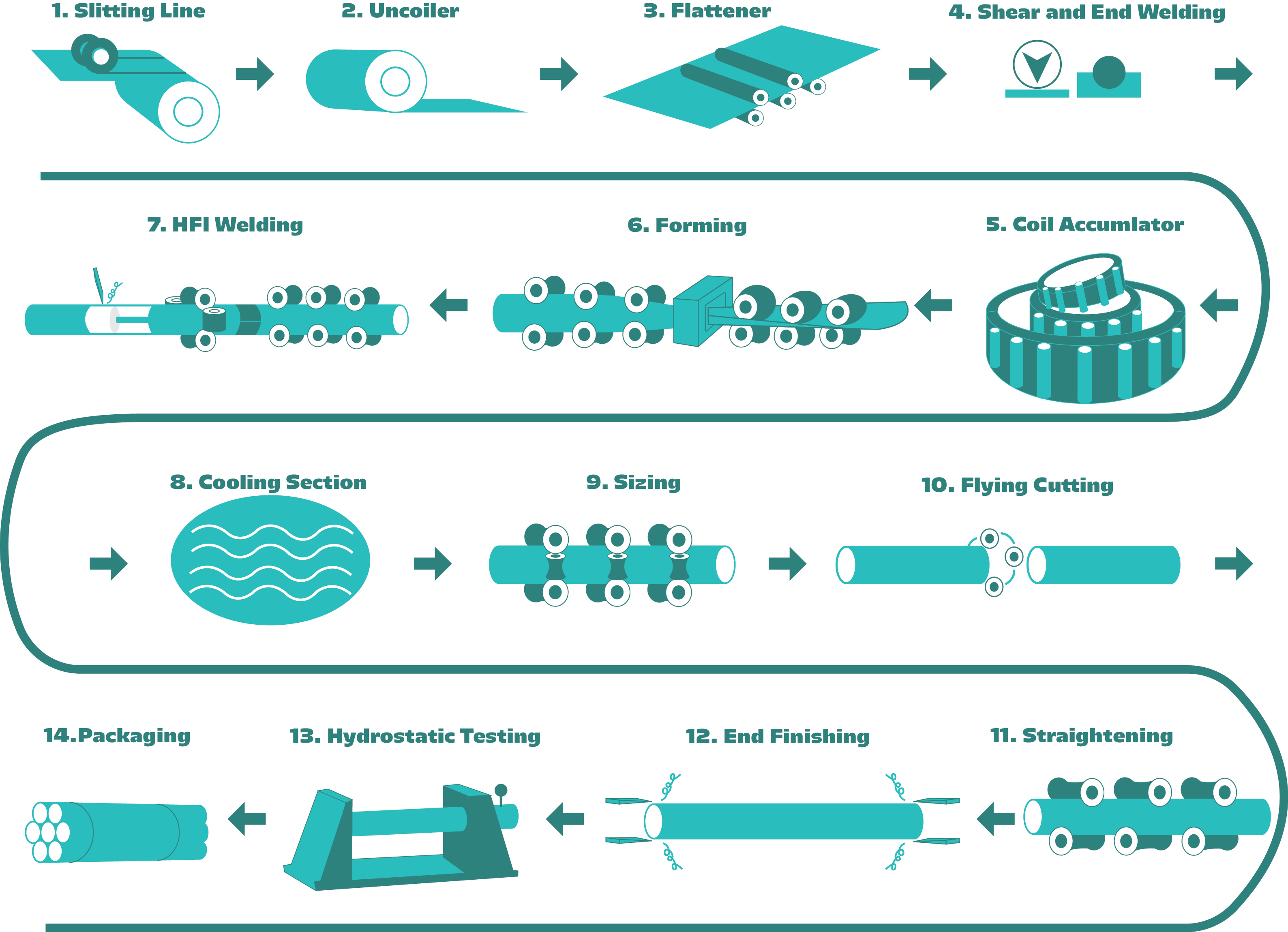 Tube Mill Machine China
Our customers produce pipe & tubes, we supply the equipment and machinery.
SRET Equipment has developed the reliable & innovative technologies and offers a complete line of ERW pipe & tube mill machinery for almost any applications, from entry line, forming & sizing mill, welding machine, flying cut off units, to end finishing machines. SRET Equipment's machines continue to increase the productivity and yield on more than a thousand of installations around the world and help our customers stay competitive in today's business environment.
In addition to the standard machines, we also provides specialized equipment that covers a huge diameter range of tubes and pipes. SRET Equipment's leadership in large diameter tube manufacturing technology is built upon innovations and uncompromising excellence in designing and manufacturing. Working with pipe & tube producers, SRET Equipment is working toward transforming leading-edge concepts into highly efficient pipe & tube making plants.
Simply put, SRET Equipment understands your business. That claim is backed by 30-years experience in ERW tube & pipe making industry. Leveraging our knowledge of your business and our upmost flexibility, SRET Equipment is able to create the most economical solutions, to help you drive sustainable cost reduction and competitive advantage while guaranteeing the latest technology and product quality.
Meida
SRET Equipment Tube Mill Machinery Under Operation